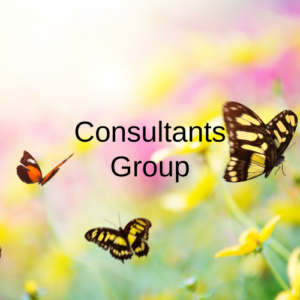 The most recent CIT class would like to continue to study and grow together with Brainspotting and are open to past graduates joining. We'll have time to speak about consultations, what you are discovering and how to enrich the experience for yourself and your consultees.
So far the upcoming 11:00 am-12:00 pm, EDT dates are: July 13, (no August), September 14 (previously the 12th), October 5, November 2, December 7, January 4, February 8, and March 14. The group will be for an hour, and the fee is $65 per time. You can pay for all upfront or in two installments for $455. Leaving the freedom to miss one due to unexpected circumstances. If you know a date you can't make upfront and want to join still, let me know, and we can adjust the fee to accommodate you. Payment can be done using the form below, at PayPal to [email protected], or Zelle, [email protected] for Cynthasis, Inc.
If this is your first time, please fill out the form below, and you will be directed to PayPal for payment.
If you have attended previously, you may skip the form and simply click on the button below to pay.
Also, please complete the Informed Consent IF THIS IS YOUR FIRST TIME ATTENDING.
All content found published by Cynthasis, LLC including: text, images, audio, or other formats were created for informational purposes only. The Content is not intended to be a substitute for medical or psychiatric advice, diagnosis, or treatment. Always seek the advice of a licensed practitioner or other qualified health provider with any questions you may have regarding a medical or psychiatric condition. Never disregard professional medical and psychiatric advice or delay in seeking it because of something you have read on this Website.
If you think you may have a medical emergency, call your doctor, go to the emergency department, or call 911 immediately.
Reliance on any information provided by Cynthasis, Cynthasis employees, contracted experts or medical and psychiatric professionals presenting content for publication to Cynthasis is solely at your own risk.
By consuming and implementing any content created by Cynthasis, you acknowledge that you are not entering a therapeutic nor medical relationship with any expert.