For all those who practice Brainspotting.
Become certified – Go to Brainspotting.com for details.
Commit to ongoing study, provide clients your best, and receive additional one-on-one teaching for specific questions.
Please click on the image for more information or to sign up.
I have studied with Dr. David Grand since 2000 and remain in his Consultation Group. I welcome the opportunity to share my experience with you in these groups. The group frames the format based on the participants' needs.
Click the image for more information or to sign up.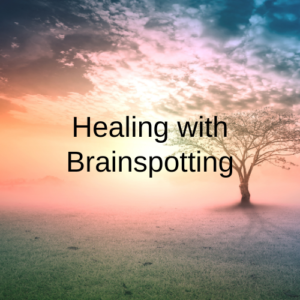 This free group meets on the third Thursday of each month. New setups and/or self-regulation are offered before we pair up and shift into our individual work. Looking forward to healing in community.
Click on the image for more information or for the Zoom Link to register.
This new group is for anyone who has taken the ImageSpotting (Now Harmonic Brain Healing) training online or through Teachable is invited to attend.
Click on the image for more information or to sign up for the group.
The most recent CIT class would like to continue to study and grow together with Brainspotting and are open to past graduates joining. We'll have time to speak about consultations, what you are discovering and how to enrich the experience for yourself and your consultees.
Click on the image for more information or to sign up for the group.
Testimonials:
"Cynthia not only explains but demonstrates process and invites participation/practice in the consulting room, which is a very effective learning environment for me. As a member of the group, I have expanded my knowledge-base of the numerous applications and artful subtleties involved in Brainspotting. I enjoy the lively, informative, and mutually supportive atmosphere that is a part of this group." -PG
"Participating in Cynthia's consultation group has been a wonderful place to connect with other therapists who recognize and understand the value of Brainspotting. Of the many benefits, it is so rewarding to hear what other therapists struggle within their journey as Brainspotting therapists and to feel their warm support and guidance as I share my own growth and challenges as a Brainspotting therapist." -KS
All content found published by Cynthasis, LLC including: text, images, audio, or other formats were created for informational purposes only. The Content is not intended to be a substitute for medical or psychiatric advice, diagnosis, or treatment. Always seek the advice of a licensed practitioner or other qualified health provider with any questions you may have regarding a medical or psychiatric condition. Never disregard professional medical and psychiatric advice or delay in seeking it because of something you have read on this Website.
If you think you may have a medical emergency, call your doctor, go to the emergency department, or call 911 immediately.
Reliance on any information provided by Cynthasis, Cynthasis employees, contracted experts or medical and psychiatric professionals presenting content for publication to Cynthasis is solely at your own risk.
By consuming and implementing any content created by Cynthasis, you acknowledge that you are not entering a therapeutic nor medical relationship with any expert.