Brainspotting and Parts Work Advanced May 5-7, 2023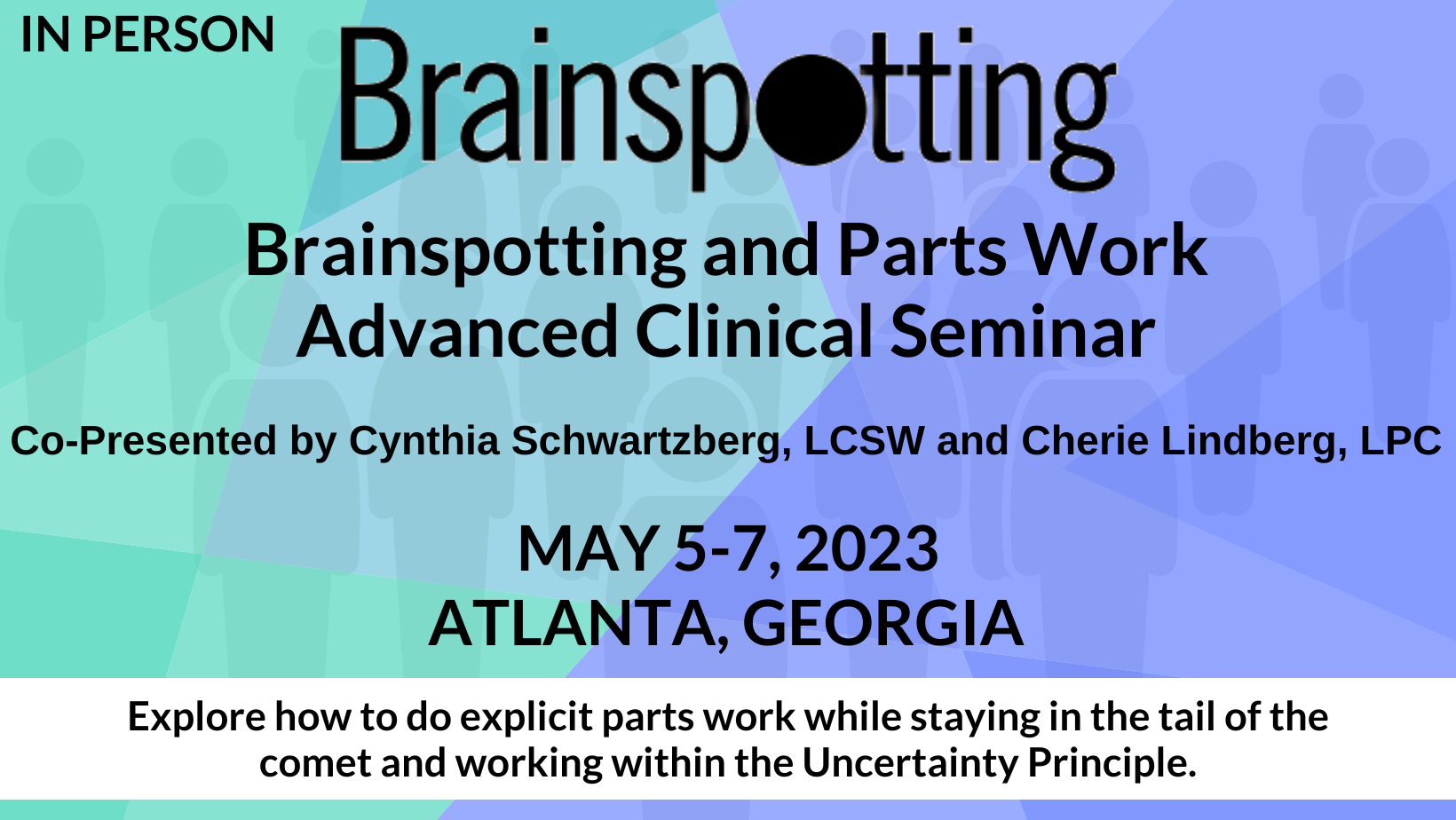 This training is a live event in Atlanta, Georgia and is not available online.
Seminar Overview
This 3-day Brainspotting Advanced Seminar (we recommend having completed Phase Two) is an opportunity for Brainspotting professionals to deepen their knowledge and have personal experiences with understanding and applying how to integrate parts work with Brainspotting. This seminar will be taught through didactic discussions, demonstrations, and practicums. The process will include: Focusing on specific parts of the therapist that interfere with clinical skills, dialoguing with parts of self, working on a Brainspot as the therapist learns how to define, clarify, and integrate parts. Therapist will be learning to master the ability to work in uncertainty and deepening attunement skills while integrating Brainspotting and parts work.
This 3-day training will begin with an extensive review of Brainspotting Theory around working with parts and defining implicit and explicit parts work. The teaching opportunities are designed to make available the open, integrative, free-form approach of Brainspotting to enhance therapists' presence and support clinicians in applying Brainspotting to their practice.
Seminar Objectives
Through lecture, live demonstration and small group practice participants will learn to do the following:
Demonstrate ability to identify, track, and attune to client's parts.
Identify and understand the tracking of physiological reactions of the client.
Distinguish when to use implicit vs. explicit parts work.
Evaluate affect tolerance and Limbic countertransference through attunement with client and self.
Apply, practice, and integrate interventions with Brainspotting when needed with parts work.
CEUs available after completion of training from R.Cassidy Seminars for $30. CE Disclosure and Certificate Search here.
R. Cassidy Seminars (academeca.com)
Presenters: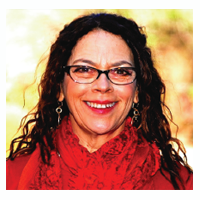 Brainspotting Trainer & Consultant, LCSW
Cynthia Schwartzberg, the owner of Cynthasis, has been in the counseling field for over 30 years and in Brainspotting since its inception. She specializes in trauma, PTSD, relationship issues, life patterns and transitions, performance enhancement, and spiritual guidance. She practices psychotherapy in Atlanta and is the Founder and an Advisory Board Member of the Southeast Brainspotting Institute.
Brainspotting Trainer & Consultant, MSE, LPC, NCC
Cherie Lindberg is the owner of Get Connected Counseling & Consulting, LLC, has been in the counseling field for more than 20 years. She is a Licensed Professional Counselor, Nationally Certified Counselor, Brainspotting Trainer & Consultant. She is also certified in Imago Relationship Therapy and trained in EMDR. Her specialties include performance enhancement, life transitions, personal growth, anxiety disorders, marital therapy, stress management, PTSD, and ego state therapy.
Early Registration until March 1, 2023 – $745.00
Standard Registration until April 29, 2023 – $795.00
Late Registration – Beginning April 30, 2023 – $845.00
Full-Time Students in an accredited program and Repeats – $400
BY ATTENDING THIS TRAINING, I UNDERSTAND AND AGREE TO THE TERMS AND CONDITIONS IN THE TRAINING AGREEMENT AT THIS LINK.
Register below:
If you do not receive a letter with details about the training upon completion of payment, please email [email protected].
When prompted to subscribe, please say yes so you will receive the needed information regarding the training. You may always unsubscribe at a later time.
If possible, please use a personal email address instead of your work email to prevent company/organizational servers from blocking necessary correspondence.
If you do not receive a letter with details about the training upon completion of payment, please email [email protected]