From Fear to Love
Trauma is healed in Community.
Let's share and heal together.
Fear Zone
The other day someone shared the below chart from Off the Mat, Into the World Facebook page. I was so intrigued and thought how applicable this is and what a reflection of what many of us are going through.
At first, many of us ran for toilet paper, food, got angry, complained or felt such grief we may have even gone into denial and assumed COVID-19 was not real. It is a common human condition to go into flight, fright, freeze as a response to a traumatic event such as this pandemic. Especially when we are in isolation. Social engagement is a natural way for us to stay regulated in our mind, body and spirit. I experienced personally and collective grief with all the layers of grief. I had a deep sense of loss. How did you respond?
Learning Zone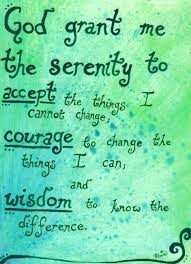 Days later I recalled the serenity prayer and began to let go of what I can not control. I also went into a state of compassion – what can I do to help. Some of this came from a fight response and some from my heart. I began to notice we are living in the both-and. There is a part of me living with a level of anxiety and grief and another trusting the bigger picture. Some of that trust comes from reflecting on a time in my life when everything fell apart around 2008 so that included the marketplace. It certainly was not like life now but it was a time that I was in a bad state and things changed. Remembering that helps me to remember nothing is a forever. Life has ways of shifting and changing beyond our awareness and control.
Growth Zone

I wanted to be with people and offer what I had. I thought about making masks, my neighbor needed help, now I am pinning masks so she can sew. I thought of offering help to the local police and other therapists.
Opportunities came. I heard about the Deepak Chopra 21-day Meditation on Uncertainty. I began each morning with the meditation offered and my own meditations got deeper. I signed up for a Compassion Training Program. We each give the way we can and giving is a great way to come out of the hopelessness. Last night I watched Some Good News with John Krasinski. Please share how you are gaining growth and awareness during this time.
Action Zone
Some action steps are mentioned above. Others include making donations, making art, being mindful of the garbage you use. How about you?
Let's all share.
Write to [email protected] and I will post some of your responses anonymously to Cynthasis Facebook page.
All content found published by Cynthasis, LLC including: text, images, audio, or other formats were created for informational purposes only. The Content is not intended to be a substitute for medical or psychiatric advice, diagnosis, or treatment. Always seek the advice of a licensed practitioner or other qualified health provider with any questions you may have regarding a medical or psychiatric condition. Never disregard professional medical and psychiatric advice or delay in seeking it because of something you have read on this Website.
If you think you may have a medical emergency, call your doctor, go to the emergency department, or call 911 immediately.
Reliance on any information provided by Cynthasis, Cynthasis employees, contracted experts, or medical and psychiatric professionals presenting content for publication to Cynthasis is solely at your own risk. By consuming and implementing any content created by Cynthasis, you acknowledge that you are not entering a therapeutic nor medical relationship with any expert.